A Neo-Soul artist with a church choir upbringing, living an urban lifestyle with a golden state of mind. Born in Manchester, New Hampshire, yet he spent the most time in his life in Pittsburgh, Pennsylvania after moving over 15 times, Jehlad has taken his experiences and channeled them through his music. Jehlad now resides in San Diego, California, where he plans to make as many connection with as many people as possible through music.
Soundcloud: Jehlad Akin

Twitter: @JehladThaGod

Instagram: @jehladakin

Tumblr: JehladAkin
Vocals / Jehlad Akin

feat. guitar / Tyler Beard

Aim High, Stay Humble
Aim High A Cappella, Jehlad Akin
recorded 10.26.2018
Cinco de Mayo at Che Cafe, written April 30th, 2019
Here it is folks. A celebration of life. A collaboration of local artists in the San Diego area whose talents stretch far beyond any west coast standard, and well exceeds the expectations of many who come to see a great show, or line up. The Cinco de Mayo Festival at Che Cafe is a spectacle of many different genres that expands from hip-hop in its rawest form, to arena rock and roll, to pure grit blues and soul among so many others. This festival promises to be one of best in the greater San Diego metropolitan area, and will guarantee a following from one or more of the artist that will be showcased. Located in La Jolla, right on the University of California, San Diego campus, Che Cafe has hosted some of the biggest local acts around the city. It's venue location seems hidden from the rest of the bustling venues and clubs that national acts are promoted at, yet it has a pretty solid foundation among the hard rock, and metal bands in San Diego. The Cinco de Mayo festival, which will take place on Sunday, May 5th, 2019 will bring a little something different, and might surprise a lot of people in and around the jewel of San Diego, La Jolla area.
First, these artists are the ones who have been dedicated since the first time they interacted with music. You can tell by their energy. It is a blessing to see how much music can really create a foundation within someone, in which they can dedicate so much time and effort to being the best expression of themselves as not just musicians, yet as human beings. One of the artist performing at the Cinco de Mayo festival is named Rose Quartzz, an artists, a spiritual mentor, and all around creator. Check out her podcast, named the Rose Quartzz Podcast. Her set is promised to be filled with great energy, as her nickname is the "Vibe Goddess." Stream her newest mixtape, Lucky 7, out on all major streaming. Check out some of her videos too! The next performer is named Dominico Andretti, aka @ChillerDom on Instgram. His extravagant style matches his personality on stage, and he gives you a show from start to finish. He will be performing with a Kaip0ra, a DJ duo who's beats are infectious and funky from the first drop.
The following person is named Roi Bars. Producer, mixer, singer, and all around artist, Roi Bars has a creative frame of mind and creates a range of beats from trap to dubstep. Check him out on Spotify, Apple music, and Tidal among others, and look up his projects and latest singles, the most recent titled "A Good Day!" Be on the look out for local shows that he does with singer-songwriter Jehlad Akin. Plexus Play is a multi-instrumentalist that will be showcasing some his world class talent at this weekend's Cinco de Mayo festival. Originally from Boston, MA, he is a great composer and arranger. Check out his amazing videos on YouTube.
A.II.Z is a wordsmith who's rhymes are filled with fantastic energy and pulls you in right when he spits his first bars. He controls the crowd with hyped verses, yet finds a way to channel some introspective lyrics at the same time. A.II.Z has an upcoming Hip Hop Wednesday show at the AC Lounge on May 1st along with his Grave Shift Ent crew Also be sure to check out some of his music videos, and his soundcloud page.
Although he will be showcasing his sought after rap skills, Sante Prince is a community leader on and off the stage, and gives a fire performance each time. Check him out opening for Black Star at the Fox Theatre in Pomona this month, and look out for his weekly Lyrical Exchange at Queen B's in North Park, every Tuesday at 8 pm. Primo Dirrty is a all around performer who never strays off track. He sticks to his roots and gives you a hard hitting performance with lyrical depictions in each line. Dirrty also runs the bi-weekly Hope 4 The Homeless (@hope4h on Instagram) Hip Hop showcase of different hip-hop artists around San Diego, and host a donation section for each show. Primo Dirrty is also a UCSD alumni, so this show will be one for the books, as it is his first time returning to his alma mater. Lucier the Band is a blues/rock band with a sound that meshes perfectly each time you see them play together. This three piece spectacle is sure to leave a lot of people with unforgettable impressions of their talents. Their next show is co-headlined with the Clean Cut Hippies at the Go Lounge this Friday, May 3rd.
Getaway 95 is an rock band with energy that is consistent throughout each and every minute that they play. This band has performed all around the city at places like The Merrow, Connect San Diego Festival, and with how hard they rock the stage, they will be playing at plenty more. Alternate Era is a hair raising, lyrical showcasing duo with talents that range from guitar playing to dope futuristic beats. Band mates Ross A.M. and C-Lock The Watchman pull the crowd in each time with some of their hard hitting songs like "Picture It." Alternate Era's next show is part of a San Diego Content Partners Event on Friday, May 3rd. Get in touch with them for a direct address. Hollywood Values takes some of the golden sound of rock from the 2000's era, and makes it current with amazing guitar loops and melodies that force a smile on your face throughout their entire performance. Jam Club is a local band made of musicians who showcase a fun filled, young ride that reminds you of simpler times.
The Cinco de Mayo Festival at Che Cafe, or #CincoCheMayo will be taken place this Sunday, May 5th, 2019 from 12 pm to about 9 pm. The first hour is an open mic that is open to any artists, just make sure to get there early to sign up! Connect San Diego, an interactive art experience will be showcased that day by local artist, Robert Blume. Looking for food? Veggie Mamatix will be bringing in some delicious vegan dishes that you will be begging to try. DJ JG will be keeping the records spinning and setting the vibe right with the sounds that he will playing all day into the evening, while fashion will be provided by Stone Dagger. This is not an event you would want to miss. Tickets are $10 dollars at the door, and can get you re-entry!
This article was written by Jehlad Hickson, organizer of the Cinco de Mayo Festival at Che Cafe. Jehlad Hickson, aka Jehlad Akin is a singer-songwriter, composer, dancer, actor, and writer who just moved to San Diego eight months ago. Jehlad plans to build a music therapy practice in this city, and intends to meet more and more beautiful people in California and beyond. You can visit his site at www.jehlad.com, or reach out to him on Facebook at Jehlad Akin, Soundcloud, Twitter, Instagram, and YouTube. Jehlad will be releasing a string of musical projects on all streaming very shortly. He will be closing out the Festival with musicians Spence Noble of Band of Gringos, Colin Jones, and Tom Holman.
Jehlad is planning to release a four part EP about facing the four elements in every day life, with a LP set to release right after that incorporates the theme of Ether, which is the "mythological" fifth element. He is also planning to release all of the songs he has recorded since moving to San Diego almost three months. It is titled "Growth".
I woke up happy today, and I want to take the time to let every body know that it takes going through a lot in orde…

https://t.co/Ls8YBsjBdo

Family over every thing

#tbt

my family means so much to me. My music reflects every thing I do in terms of past, pr…

https://t.co/ilYxXc6g8F
Upcoming Events:
Perqs Bar in Huntington Beach, California, Monday, October 7th @ 9 pm
The Holding Company in Ocean Beach, California on Wednesday, October 16th @ 8 pm
Past Events:
Level Up Studios, Pittsburgh, PA (Saturday, August 10th, 2019 at 3:00 pm)
Shadyside Farmers Market, Pittsburgh, PA (Sunday, August 11th, 2019 at 10:00 am)
Club Cafe, Pittsburgh, PA (Friday, August 16th, 2019 at 10:00 pm)
Kesington Club, San Diego, CA (Friday, August 2nd, 2019 at 11:00 pm)
Amplified in Pacific Beach (August 2nd, 2019)
Sleep Bedder in North Park (Saturday, July 13th, 2019)
Animal Health and Wellness fashion show in Culver City, CA (March 1, 2019) with VOOCC
Lestats (March 8,2019)
Connect (March 16,2019)
The Merrow (March 20,2019)
Chula Vista Brewery (March 28,2019)
Hard Rock (March 29,2019)
LA BODEGA GALLERY (WEEKLY SINCE AUGUST 24TH, 2018) 11/09 @ 8 PM
TIN ROOF San Diego 11/12 @ 3 PM TO 7 PM
Tipsy Crow San Diego, 11/12 @10 pm
PUBLIC SQUARE COFFEE HOUSE San Diego 11/13 @ 6:30 PM
LA BODEGA GALLERY San Diego 11/16 @ 8 PM
LESTAT'S WEST San Diego 11/19 @ 6:30 PM
ATOMIC San Diego 11/20 @ 10:00 PM
Good Bar, December 1st, 2018 @11 pm $10 dollar cover
Sunset Temple, December 16th, 2018, show at 8 pm, $20 dollar cover
Lestat's Music Venue, December 16th, 2018, at 10 pm $5 dollar cover
The Tin Roof. December 26th, 2018 @ 8 pm
Idyllwild School of Arts, February 1st, 2019
PAST EVENTS:
STACK'D, PITTSBURGH, PA OCTOBER 18TH, 2017
PB CANTINA, SAN DIEGO, CA (SEPTEMBER 10TH, 2018)
JOY BREWED ESPRESSO, SAN DIEGO, CA (SEPTEMBER 11TH, 2018)
WINSTON'S BEACH CLUB (SEPTEMBER 12TH, 2018)

SPIRIT SESSIONS Open Mic Performances @ SPIRIT BAR AND LOUNGE, PITTSBURGH, PA (SEPTEMBER 20TH, 2017, OCTOBER 18TH, 2017, NOVEMBER 15TH, 2017, DECEMBER 20TH, 2017, JANUARY 17TH, 2018, FEBRUARY 21TH, 2018, APRIL 18, 2018, MAY 16TH, 2018, MAY 23RD, 2018, JUNE 20TH, 2018, JULY 18TH, 2018, AUGUST 15TH, 2018)
Wallace's Whiskey Room Jam Sessions, Pittsburgh, PA

ThePerspective: Music, Culture, and Lifestyle
November 24th, 2018: Music is such a subjective topic.I was blessed enough to have a Thanksgiving with friends that I knew and friends that I just made over the dinner. One person however was pretty out of whack, and did not like my music choices. She could not even stay in her own house, where she was hosting the "Friendsgiving." She ran out the back because she could not stand the "trap" music. She should've just said "black music" and save us the extra effort to figure out the issue. Maybe music is so precious to people it just throws them off. Well, I used to write Hip-Hop articles, and I want to keep it going with intriguing conversations about Lifestyle, Culture, and any other topic relating to music. I will share the link to a weekly radio podcast that I am hosting. For now, this is where I will update my daily blogs. They will also be archived for your reading pleasure. Toodles.
December 19th, 2018
Well, the whole point of this blog was to really show how humans can be full of error and forget things. I forgot to actively blog for every body. Yet, I am really trying to think if this is the best place to write a blog. I would like to archive them, I just do not know the best place to do this will be. Anyways, I just got done realizing the success that I have had in life a such a young age. My music is everything to me, and I have really come such a long way to do what I love to do.
March 11th, 2019
I really want to start reaching out to all my fans. I want people to know how much I care and how much I respect what people love. If people love my music, I want family and friends to get the best of me as much as possible. I have established how much I can be a performer. Now I would like establish how much I can connect with people who need and want to establish a relationship with me outside my music. One of the ways of doing this is through blogging. I will start here and allow people to view this, yet eventually I want something that is interactive, where people can comment, react to every thing that I post. There will be more music that we can all connect that is on the way. There will be plenty more shows and opportunity. Also, I look forward to doing more than just music within this industry. I dream of making futures brighter through therapy, technology, food, and so much more using the art of music. Access to all!
March 12th, 2019
I want to get people's opinion on this. Can we separate art from the person's past or present actions? Can we differentiate from someone's talents and their political views or their values and beliefs? Best present examples can include people like R. Kelly, Michael Jackson, Kevin Spacey, Bill Cosby, the list goes on. Let me know what you all think and this will motivate me more to create a separate blog page.
August 5th, 2019
My biggest influences...Maxwell
My first and main influence that changed my whole way of seeing music has to be Maxwell. Maxwell was incredible musician who gave us a taste of what the new soul sounds like and should sound like, opening the doors to new artists and other people who might be from an older generation of soul loving people. Maxwell's influences are people like Prince, Al Green, and Marvin Gaye, kings in their own light when it comes to the soul genre.
I listened to Maxwell for the first time when I was scrolling through the good old days of YouTube, before it got abused. Well, YouTube is a great platform regardless. Anyways, I heard and the video for "Ascension (Don't Ever Wonder)" which he actually made in 1994. He was only 20 years old. Incredible, that he could be such a great musician and collaborate with some of the best like some musicians who worked on Marvin Gaye's 1976 I Want You album. Since that day, I remember like one would remember that this is something that I wanted to do in 2008, I have been obsessed with this kind of music. I bought his album at Best Buy, and I remember cruising back to my house through the rainy clean aired streets of New Hampshire, and I have not been the same since. I became a softer being, yet I became more understanding through such a loving and crafting album.
Maxwell came out with an album the year after in 2009, BLACKsummersnight, and it could not have came in more better time, because after that, I was hooked. Thank you Maxwell for being a great man in this music industry, and paving the way for neo-soul musicians such as myself.
The good fight
Jehlad Akin likes to spend most of his free time volunteering in the community. He would like to eventually set up his own music therapy haven, with a focus on children who are on the Autism Spectrum. Jehlad is planning on starting and launching "Melodic Balance" for children who struggle with a disability so that they can play music.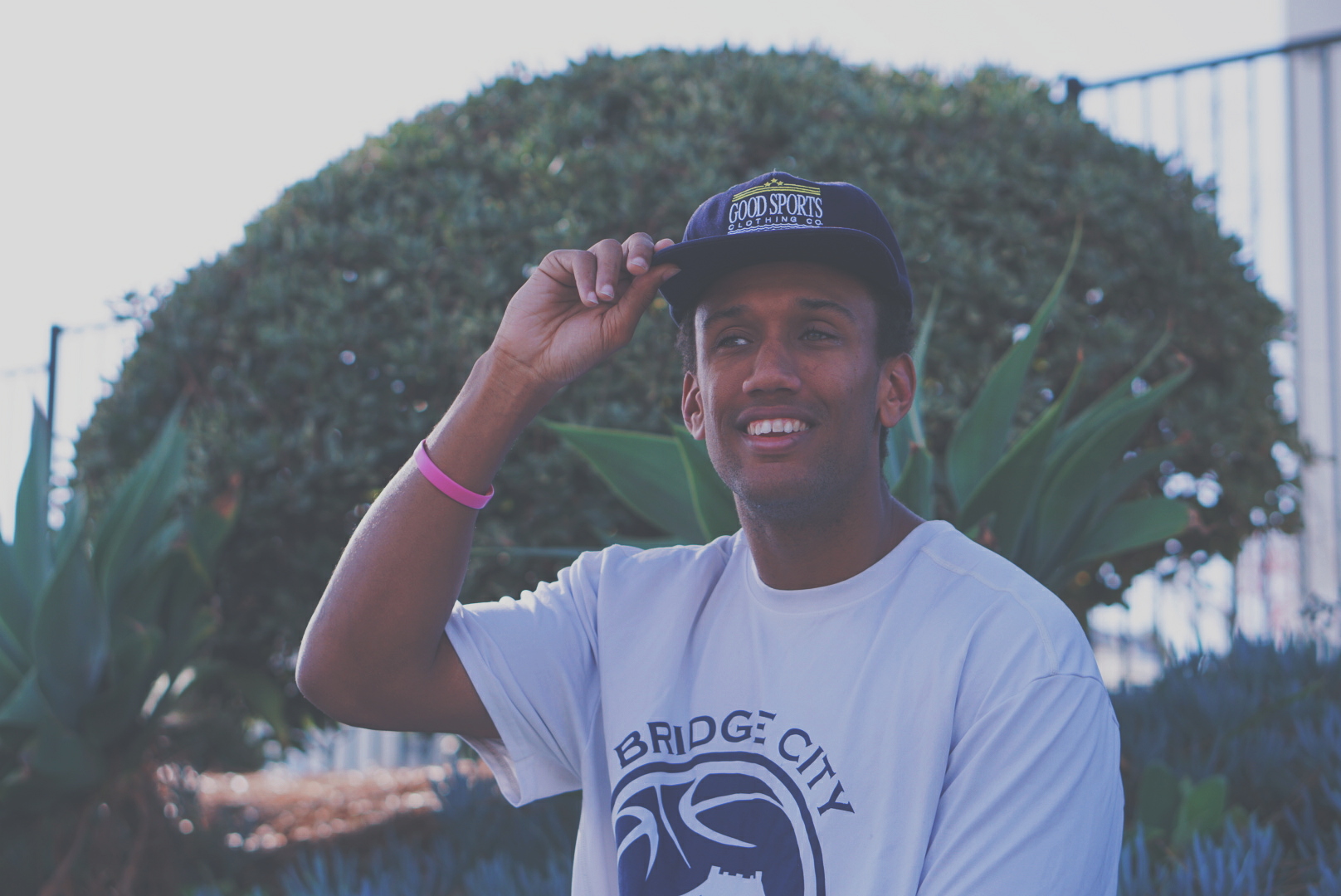 Testimonials:
"During the last days of our brick and mortar gallery, Jehlad was instrumental in not just the energetic and enthusiastic performances for our fundraising; he was integral in organization, marketing, networking and motivating our Come Thru! Open Mic fundraising series. With the optimism, commitment and sincerity Jehlad infused to out building as well as the talent he brought the 40 year+ legacy of the Broker's Building Gallery was able to close on a strong, authentic note. We are grateful for Jehlad and his network's support for introducing the organic, creative magic with which all art collectives are imbued; and helped us pass that magic onto the next generation as well as the next incarnation we have in the making. Thanks for the wonderful memories Jehlad! We'll collaborate again soon!" - Q.A. Bradford M.S. C.R.C